RUO - FP003 BCR/ABL(ES) Gene Fusion Probe Detection Kit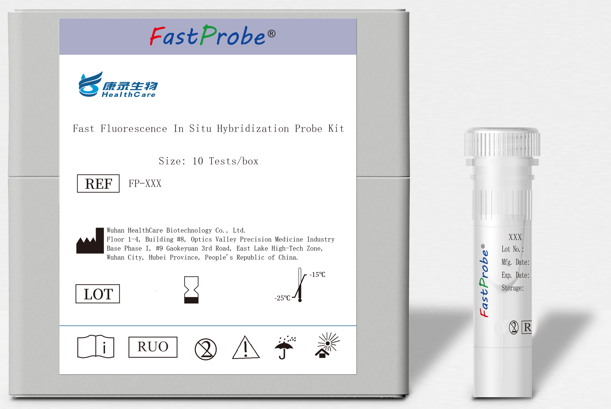 Cat.# FP-003: BCR/ABL(ES) Gene Fusion Probe Detection Kit (RUO)
[Overview]
BCR-ABL is a mutation that is formed by the combination of two genes, known as BCR and ABL. It's sometimes called a fusion gene. The BCR gene is normally on chromosome number 22. The ABL gene is normally on chromosome number 9. The BCR-ABL mutation happens when pieces of BCR and ABL genes break off and switch places. The piece of chromosome 9 that breaks off includes part of the ABL gene. When this piece moves over to chromosome 22, part of the ABL gene attaches to the BCR gene. The merged gene is called the BCR-ABL fusion gene. The changed chromosome 22, which contains the BCR-ABL gene, is called the Philadelphia chromosome because it is the city where researchers first discovered it. The BCR-ABL gene is not the type of mutation that is inherited from one parents. It is a type of somatic mutation, which means one is not born with it but can get it later in life.
The BCR-ABL gene shows up in patients with certain types of leukemia, a cancer of the bone marrow and white blood cells. BCR-ABL is found in almost all patients with a type of leukemia called chronic myeloid leukemia (CML). Another name for CML is chronic myelogenous leukemia. Both names refer to the same disease.
The BCR-ABL gene is also found in some patients with a form of acute lymphoblastic leukemia (ALL) and rarely in patients with acute myelogenous leukemia (AML).
Certain cancer medicines are especially effective in treating leukemia patients with the BCR-ABL gene mutation. These medicines also have fewer side effects than other cancer treatments. The same medicines are not effective in treating different types of leukemia or other cancers.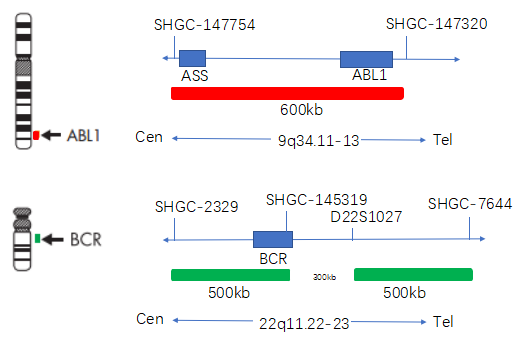 [Download] BCR/ABL(ES) Gene Fusion Probe Instructions